Well, I am now officially in the Blog World! I will post every now and then about my "stitching happenings".
First off, I will be attending the Loudoun Sampler Guild's "A Token of Love" this coming weekend! I will be taking two classes with Ellen Chester (With My Needle). I am really looking forward to this and can't wait to meet her in person! Let's hope I can stay on task and finish both of these projects by the end of the year!
This past weekend, I co-taught a class to one of my guilds, The Virginia Guild of Needlewomen. Here is a picture of the class I taught: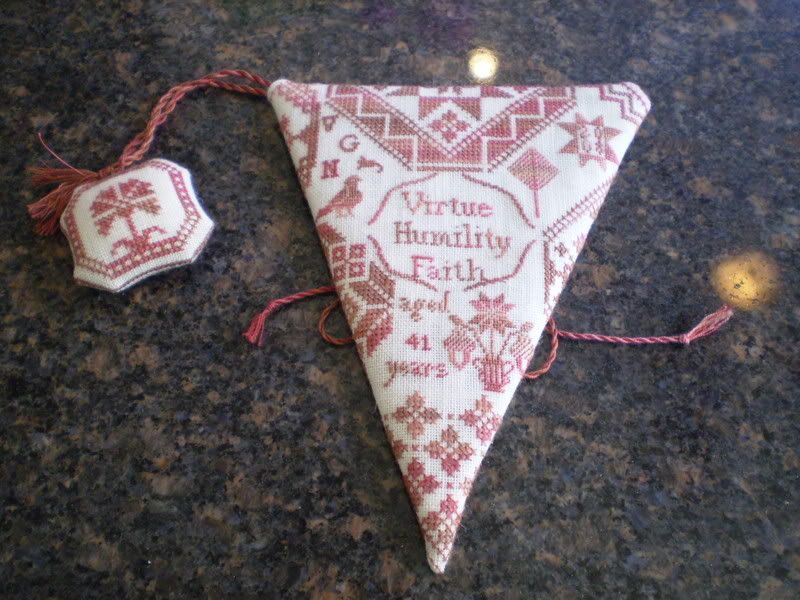 This design was created by Barbara Bernard of the Loudoun Sampler Guild. I modified it somewhat.
The class was alot of fun and I hope everyone enjoyed it!
Well, it's back to work for me!
Thanks for stopping by!